When I don't have time to eat a full meal but I want to snack on something healthy, I usually grab a nutrition bar. The same goes post-workout when I know I need to eat something, but I don't have time for a sit-down meal.
Oftentimes though, I'm plagued with a variety of choices on which bar I should grab, and I just choose whichever looks appetizing to my taste buds at the moment. Frankly, there are so many choices out there that it's hard to make a good decision sometimes.
So today we'll compare the macronutrient levels of these bars, and whether or not they are actually a decent source of nutrition. Since there are so many options out there, I'll try to stick to nutrition bars that are more mainstream.
Good Nutrition – Hard to Find in a Bar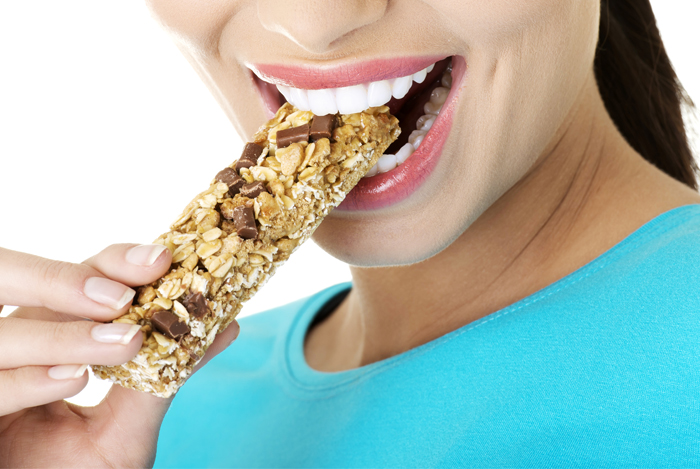 WebMD posted an article mentioning a study by Steve Hertzler, PhD, RD, and assistant professor of medical dietetics at The Ohio State University. The study found that athletes may not get the increased energy that would be expected from some nutrition bars.
The nutrition bar that provided the most sustained energy had a composition of 40% carbohydrate, 30% fat, and 30% protein. The other candidates gave people a spike in energy, with an even quicker drop off – something that would happen with say, a Snicker's bar.
So what else should we be looking for in a good nutrition bar?
I'm glad you asked:
Good Bars: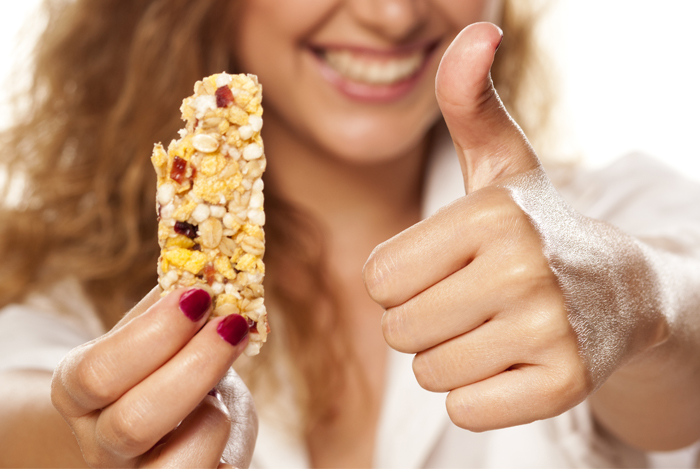 Quest Bar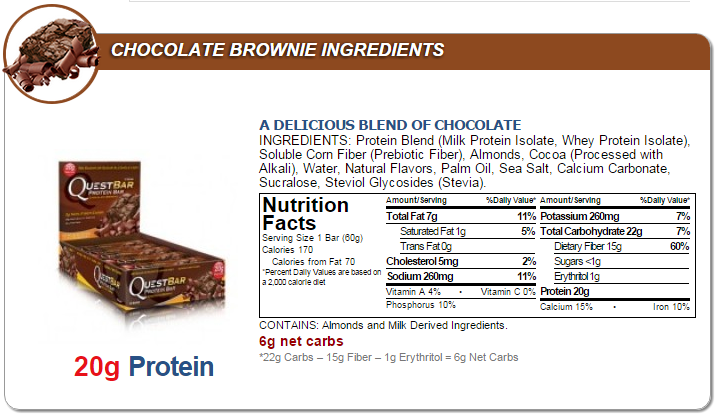 Quest Bars have a relatively small list of ingredients as compared to most nutrition bars, and this is a good thing. Most of the ingredients are items that we can easily understand, such as almonds, cocoa, and sea salt.
The bars do have a fair amount of sugar substitutes like stevia, which I've talked about plenty of times on this site.
These bars also have a solid amount of protein and fiber, while being low in saturated fats.
One thing to note with these bars is that they do have a fair amount of sodium. It isn't an insane amount, but it's enough to raise a brow.
Too much sodium can contribute to high blood pressure and bone loss, so intake should be taken with a grain of salt.
Rise Bar Protein

From an ingredients standpoint, Rise Bars are a secure choice: almonds, honey, whey protein isolate. Simple.
It's also free of gluten, preservatives, GMOs, soy, peanuts, and is kosher. Good for folks with specific allergies or dietary restrictions.
The one major con in my book is that it does have a moderate amount of sugar. While not a huge amount of the overall calories in the bar, the 13g of sugar does account for 50 calories of the 280 listed – so about 18% of the calories are from the added sugar.
For more details on the pitfalls of sugar and other foods that have surprisingly high amounts check out this article.
OatMega-3 Protein Bar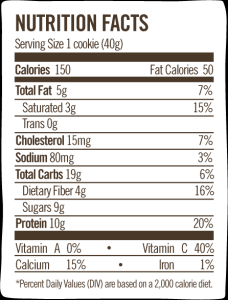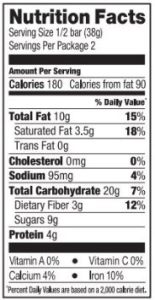 Other Ingredients: Almonds, oats, 72% belgian dark chocolate (unsweetened chocolate, sugar, cocoa butter, soy lecithin added as an emulsifier), honey, organic coconut, organic cane sugar, olive oil, oat flour, cinnamon, vanilla, sea salt, espresso powder.
Nothin'but
Another good choice in the nutrition bar aisle is the Nothin'but premium snack bars.
These have a pretty straightforward list of ingredients and an OK amount of fiber. But it isn't perfect—none of these compare to a real meal, but you get it.
For starters, the bars contain a hefty amount of saturated fat – not a ridiculous amount, but not negligible either.
Plus, the bar states the serving size per package is two. So that 3.5g of saturated fat is really 7g.
As I've mentioned before, saturated fats increase your risk of heart diseases like arteriosclerosis.
Health Warrior Chia Bar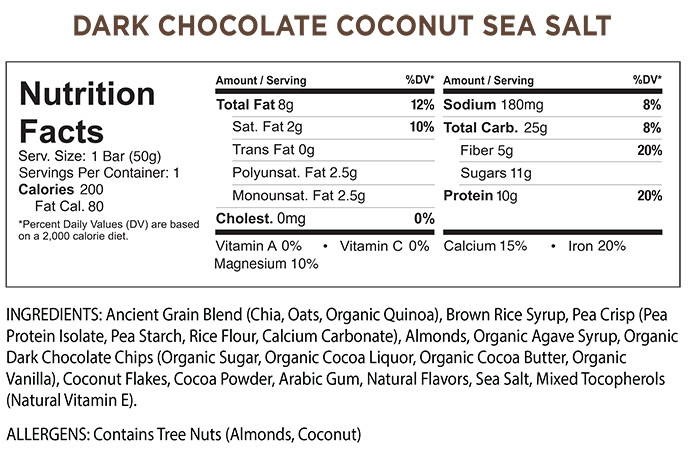 This bar gets the awesome badge of: Health Warrior Chia Bar and rightfully so since they're a pretty good choice as well.
They have a good amount of fiber, decent protein, and the label nicely points out that the bars contain 2.5g of polyunsaturated and monounsaturated fats – good fats that will help keep your HDL, or good cholesterol high.
Vega Snack Bar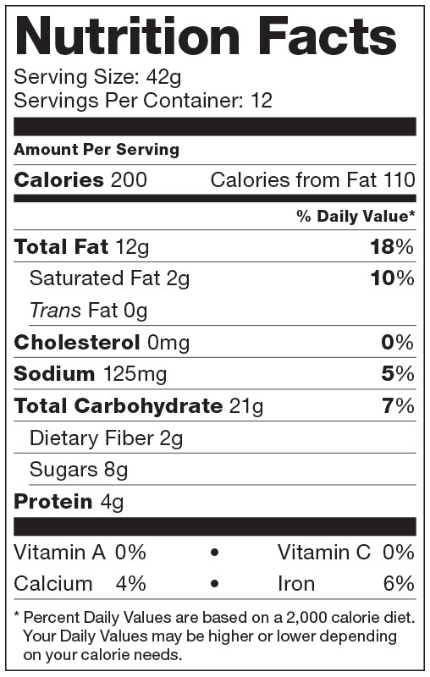 For my vegan readers, we have the Vega Snack Bar.
This one may be a little lacking in the fiber and protein department as compared to some of the other bars on this list, but, it still contains healthy, natural ingredients like nuts and seeds.
You'll note the allergen section also mentions the bar may contain traces of milk so if you're a strict vegan, this may be a tough call for you.
Decent Bars: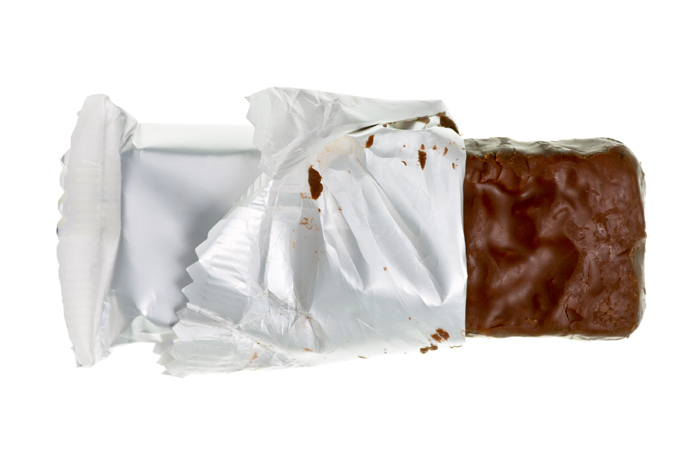 CLIF Bar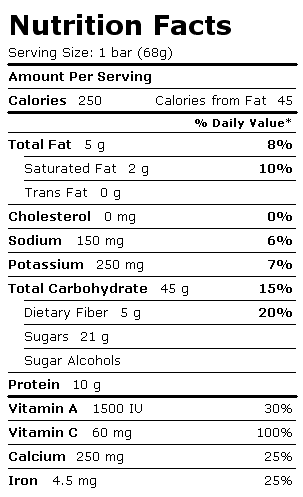 Organic Brown Rice Syrup, ClifPro® (Soy Rice Crisps [Soy Protein Isolate, Rice Flour, Barley Malt Extract], Organic Roasted Soybeans, Organic Soy Flour), Organic Rolled Oats, Chocolate Chips (Dried Cane Syrup, Unsweetened Chocolate‡, Cocoa Butter‡, Soy Lecithin, Vanilla Extract), Organic Cane Syrup, ClifCrunch® (Organic Oat Fiber, Apple Fiber, Inulin [Chicory Extract], Organic Milled Flaxseed, Organic Psyllium), Organic Date Paste, Organic Soy Butter (Organic Roasted Soybeans, Organic Soybean Oil, Salt), Organic Sunflower Oil, Molasses Powder, Sea Salt, Natural Flavors, Cinnamon. ALLERGEN STATEMENT: CONTAINS SOY. MAY CONTAIN TRACES OF MILK, PEANUTS, WHEAT, AND TREE NUTS.
Clif Bars have been around for a while, and were widely considered solid nutrition bars at some point. But, after taking a quick look, you'll see they're loaded with sugar! Of the 250 calories you get from this bar, 81g comes from sugar..yikes!
Aside from that—which is pretty bad – the other ingredients seem OK.
It is a high-calorie, high carbohydrate bar, and would make sense for something like an intense bike ride or run.
If you can help it though, I'd avoid these bars from the sugar alone given the pitfalls and potential for unwanted weight gain.
GREEN SuperFood Whole Food Nutrition Bar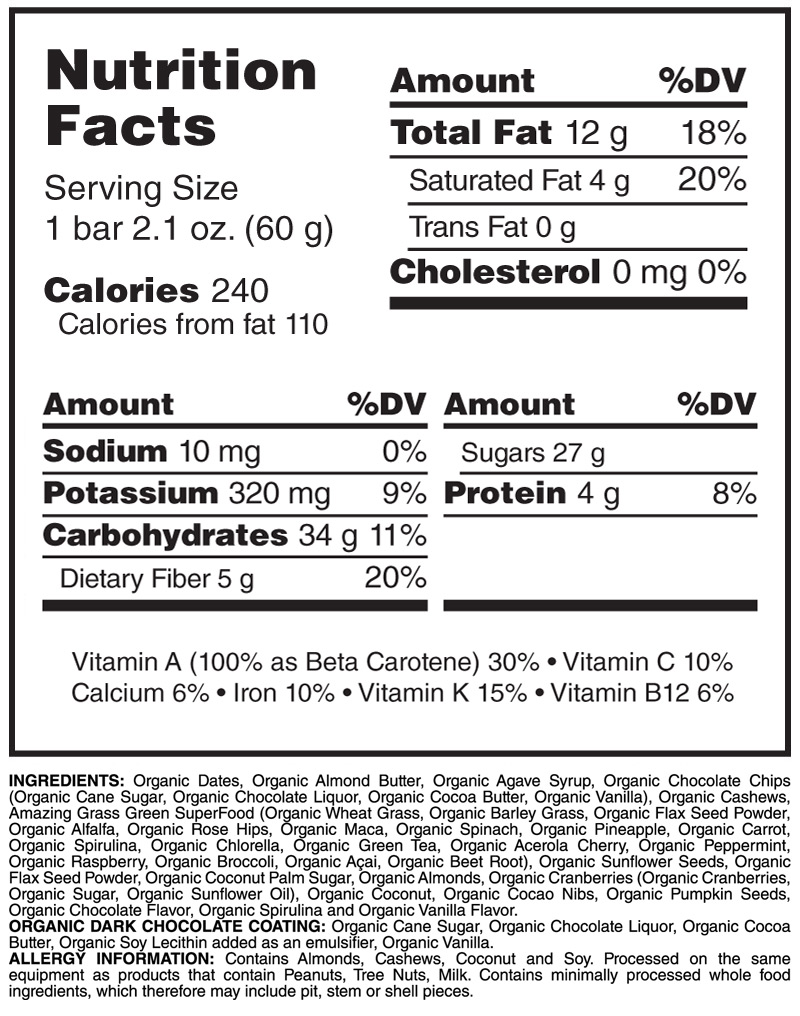 How could you go wrong with a name like "Green SuperFood Whole Food Nutrition Bar?"
I can see why these would be an easy grab and go with a name like that. Buzz word central! Complete with the organic label to boot.
But, there are some not-so-good red flags here. Of the 240 calories, 110 calories are from fat, with a hefty portion coming from saturated fats. On top of that, there are a whopping 27g of sugar!
Be careful about the candy bars like these walking around disguised as healthy options.
Power Bar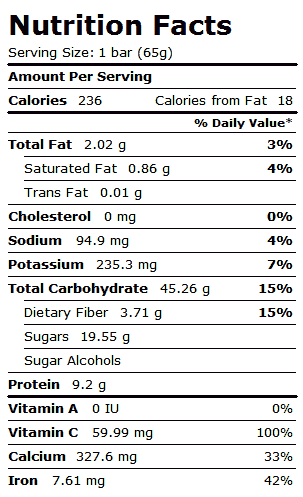 Ingredients: Dual Source Energy Blend (cane invert syrup, maltodextrin, fructose, dextrose), oat bran (contains wheat), soy protein isolate, alkalized cocoa, brown rice flour, and less than 2% of: high oleic canola oil, vegetable glycerin, calcium phosphate, salt, chocolate, potassium phosphate, sugar, natural flavor, ascorbic acid (Vitamin C), partially defatted peanut flour, nonfat milk, ground almonds, ferrous fumarate (iron), pyridoxine hydrochloride (vitamin B6), thiamin hydrochloride (vitamin B1), riboflavin (vitamin B2).
This wouldn't be complete without a discussion around the original nutrition bar: Power Bar.
But as the study mentioned earlier found – the mass carbohydrate/sugar bar results in sustained energy akin to a Snicker's so this one's not exactly healthy in my book.
Plus, their sugar-mix containing fructose and dextrose, cleverly called their "Dual Source Energy Blend," is questionable.
I'd steer clear of this one just to be safe.
Final Thoughts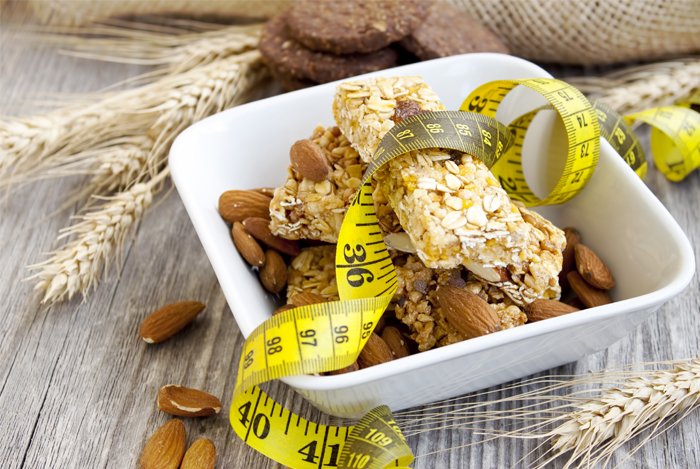 The rule of thumb here is to take a quick peek at the ingredients and nutrition label on the bar you've chosen.
These bars won't replace a complete and balanced meal, but they can be used from time to time when you're in a pinch just as long as you read the label.
Many bars are high in sugar and saturated fats – especially those claiming that they are low in carbohydrates.
Are there any good bars that you know of (or bad ones) that I didn't highlight here? Leave a comment and let me know.
The post The Best and Worst Nutrition Bars You Can Buy appeared first on Nutrition Secrets.
http://www.nutritionsecrets.com/the-best-and-worst-nutrition-bars-you-can-buy/